Scrapping and salvaging cars has been a profitable business within the automotive industry for decades now, so it rarely comes as a surprise when a new scrapyard or car breaker opens up anywhere in the country. This competition can often mean that scrap and salvage car buyers in your area are likely to try to undercut each other, battle for your custom and some might even employ some shady tactics to come out on top.
BMS Salvage handles that competition so you don't have to, trawling through the offers from your local buyers to get you the best price. We keep things safe, simple and professional while also getting you the best price for your car or van in a flash, collecting and removing it efficiently and processing your payment immediately. Get a quote online or give us a call on 023 8000 8800 for a valuation today.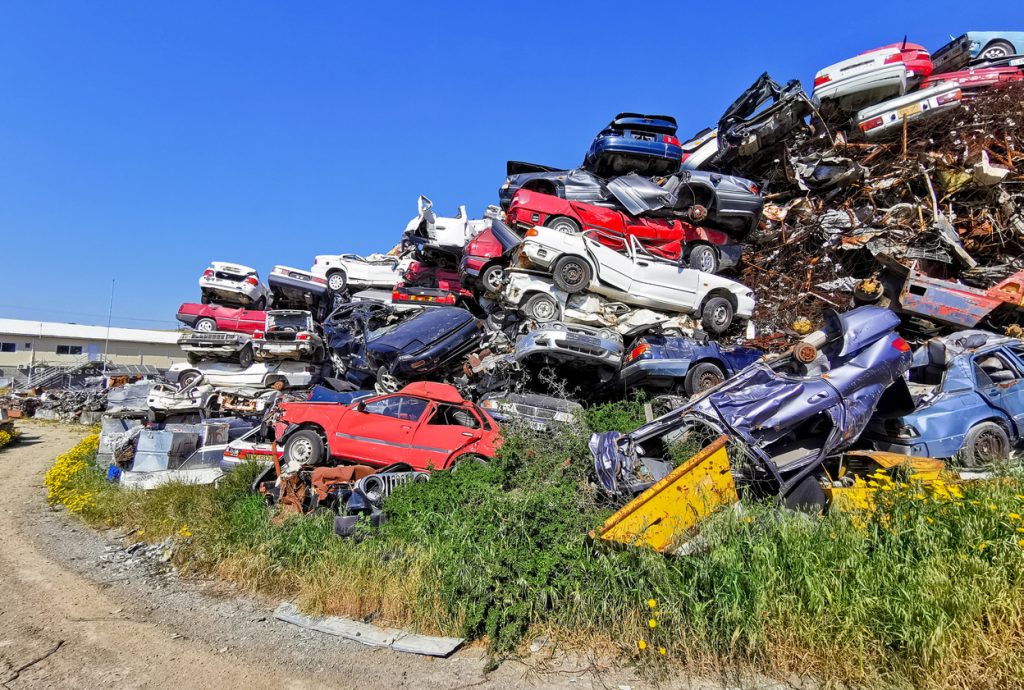 How Can I Find The Best Price For My Scrap Car?
Scrap car prices generally follow the market trend, with the price of metal and other materials dictating the rough amount that your vehicle will be worth. However, individual scrap car buyers can and will offer different amounts for your motor, which means that if you want to go solo and find the best price on your own, you'll need to check each and every one within a certain radius of location and note down how much they're offering you.
You might also have to negotiate, as some dealers could attempt to take advantage of you if they believe you're not 'in the know' about the average price of scrap metal at that time. Or, you could end up having to argue that certain other buyers have offered you more money to save yourself from having to go back and forth between buyers repeatedly.
Want to save yourself from all this hassle? Get a quote from BMS Salvage and we'll find you that elusive top price in a matter of seconds. You won't need to barter. You won't need to keep track of each individual price yourself. You won't even need to contact each buyer one by one. We handle all of that for you.
How Can BMS Salvage Ensure I Get The Best Price?
Here at BMS Salvage, we examine the prices that each of the local buyers in your area are offering and only connect you with those that are paying the highest price. You won't need to worry about negotiating a price, being taken advantage of or searching through a slew of offers that you don't understand; our process for generating a quote is simple and taken care of by our sales team who only need a few basic details about your vehicle to get started.
If your car is scrap or salvage ready, sell it with minimal hassle by getting a quote from BMS Salvage. You can get a price for your vehicle online by entering your postcode and vehicle registration, or you can simply call our sales team on 023 8000 8800 and speak to someone over the phone now. We operate all over the UK, so no matter where you are, you'll be able to get your car or van priced up and better still, we'll even arrange for it to be collected at no extra cost. There are no hidden fees with BMS Salvage – just top prices and excellent service!