Here at BMS Salvage, we strive to ensure that scrapping your vehicle is as simple and hassle free as possible. We take the stress out of the situation through our extensive knowledge and expertise.
We have made the process as straightforward as possible, ensuring that none of your time is wasted.
Easy Three Step Process
1: Generate A Quote
You have reached the decision to scrap your car – this is actually the first step. It may be an MOT failure or have been in an accident, and repairing it is too expensive or not an option. BMS Salvage specialise in dealing with these sorts of vehicles, that's why we can offer you the most competitive price and recycle the vehicle in an environmentally friendly way. We consult a huge network of Authorised Treatment Facilities and Specialist buyers that operate all over the country; we do the shopping around, so you don't have to!
Simply call 023 8000 8800 or use our simple quote generator to see how much your car may be worth.
2: Arranging Collection
When accepting your quote, our advisor will confirm the address for collection and your best contact details. We then pass on all the information you have given us, including any extra information onto your assigned collection agent. Our agents are contractually obliged to uphold our high expectations of service.
The collection will always be free of charge, the price quoted is absolutely guaranteed, and collections have a maximum 48 hour turnaround. We carry out regular checks on all our collectors, to ensure they continue providing a great service, once we have passed on your details.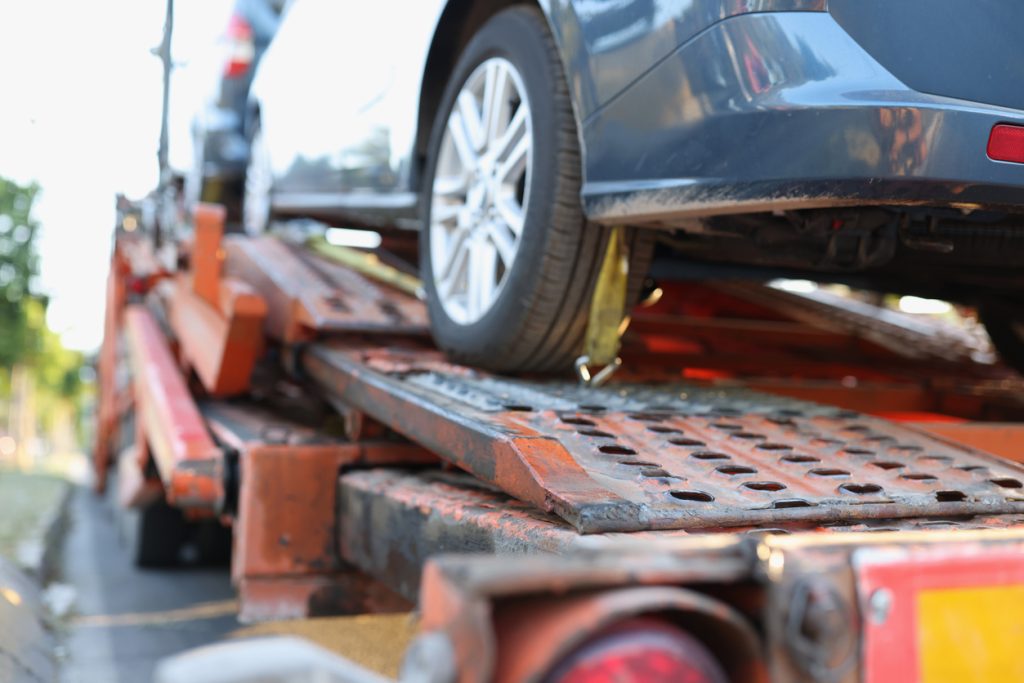 3: Collection & Payment
So, we move onto the last step. The collection agent will call you to arrange time for collection. This is your chance to have a chat with them about anything in particular they need to know about the collection of your vehicle. Once you've agreed on a convenient time, a driver will be sent out to you. Upon collection, you will need to fill out certain parts of the V5; the driver will help you with this and sign the document on behalf of the company.
Once you are happy with the entire process and have got everything you need from your car, it is ready for the driver to take it away. They will leave you with payment which can be paid via business cheque or bank transfer, but this varies from company to company. You will also be left with part of the V5 which you need to send off to the DVLA, this takes the vehicle out of your name and removes any liability from you.
The process is now complete!
Things To Consider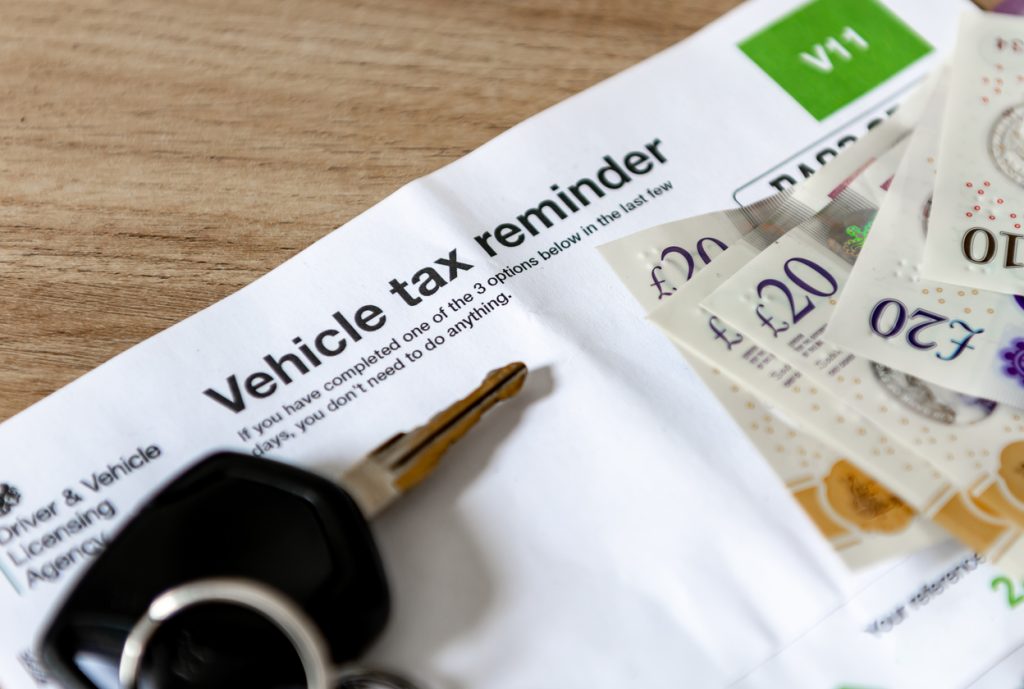 Considering insurance, tax, outstanding finance and any other relevant factors from the outset ensures that no issues will crop up further down the line and delay the scrapping of your vehicle.
Insurance
The vehicle must be insured up until the day it is collected, so make sure you don't cancel the policy until the vehicle has been removed.
Tax
As with the insurance, the car must also be taxed until it is removed by the collection agent. You can then declare it SORN and claim back any tax by filling in a V14 with HMRC.
V5C Document
You will need the current V5C document for the vehicle and any other relevant documentation. If you do not have the V5C, you will need some form of photo identification. Unfortunately not all of our collection agents will collect without a current V5C, so just let us know if you don't have the documentation and we can be sure to put you in touch with the right collector, saving you time.
Outstanding Finance
HPI checks are carried out on all vehicles before the collection is arranged; this is to ascertain if there is any outstanding finance on the vehicle. This must be cleared in order for you to scrap your vehicle.
Old Car Salvage & Scrap Collection FAQs
Can I get a refund on car tax?
Since car tax went digital in 2014, anyone selling, transferring or scrapping their car will be able to claim a refund of any of the full prepaid months of car tax. The DVLA make the refund once you notify them of the transfer and it's confirmed by the new owner.
If you are scrapping your car or having an old car collected by a car collection service, you should complete the DVLA's online form for scrapping or selling old cars to traders (you'll need the name and address of the trader collecting). BMS Salvage will give you every support needed during this process.
How does scrapping a car affect insurance?
It's a legal requirement to keep insuring your vehicle until it has been collected by a car collection service or transferred to a car scrappage company, so you should only cancel insurance on your old car following collection (don't be tempted to cancel earlier if you have an appointment scheduled).
Your insurance company will confirm if you can be given any refund, and you should also notify them of any new car you are taking on as soon as you take ownership of it.
Can I drive a SORN to scrap?
No – the only legal reason to drive a SORN car is to take it to a pre-booked MOT appointment. If you need a SORN car scrapped, having it collected is the best option, and is very easy and convenient to arrange.
Scrap car collection companies are able to collect SORN vehicles, and if your vehicle is off the road, it's best to notify the DVLA as soon as possible, as they will refund any full months of tax outstanding on the SORN vehicle.
What do I do if I lost my V5?
Losing paperwork is easily done, but so long as you have a photo ID it's normally possible to have your scrap car collected without your V5C. You should advise about the lost V5C in advance in case it presents an issue for certain car collection companies.