If it has come the time that your trusty vehicle has started to develop problems, life could get a little expensive. While MOT tests are designed to ensure the safety of your vehicle they can too discover costly repairs that are necessary to keep your vehicle roadworthy. At BMS Salvage our in house valuations advisors are experts in the field and have a thorough understanding of all MOT failures and their associated costs.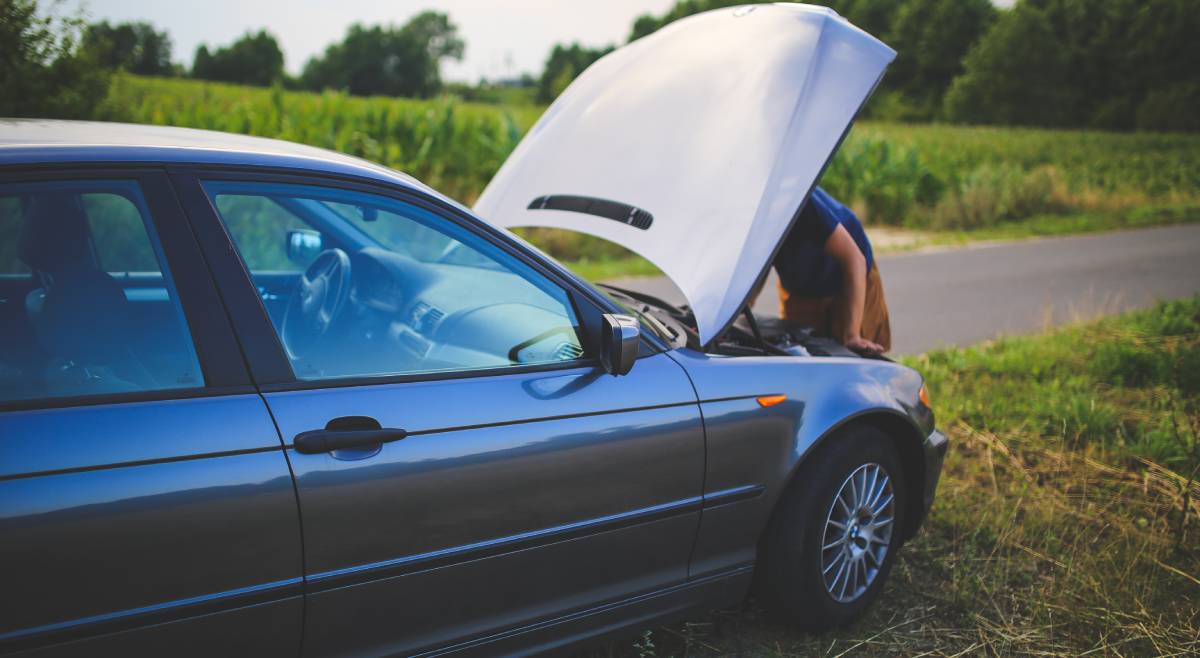 MOT Failures Wanted
If you are selling your car because it has become uneconomical to repair, there are certain details that will help us in raising the highest value for your car. You will need either the test number from the MOT failure print out or the document reference number from the V5C logbook. This will enable us to look closer at the vehicle history and specifically the list of faults that have rendered the vehicle uneconomical to repair. If so then sell you MOT failure to us today.
What We'll Do With Your Car
As a salvage company, we will be buying the vehicle either for its components or to repair it, using parts from other salvage cars. We will quote and guarantee an offer on the phone and not at the time of collection, which means we require accurate details about the condition of your car. This prevents you from having to deal with a collector trying to renegotiate to a lower price when they come to pick up the vehicle, a tactic that other companies use. It is important to us that you get what you rightfully deserve for your car.
Selling a broken car privately to another motorist is going to be a tricky task, so turn to BMS Salvage instead. We will either buy it ourselves or offer it out to one of our trusted salvage partners across the country. This network of buyers has provided us with the ability to find the highest price for every vehicle in the country.
Top reasons to sell an MOT failure
✅Best price guarantee – we offer the best price for your vehicle and guarantee to beat any like-for-like guaranteed quote from any reputable supplier
✅Quick and easy – spend a few minutes filling out our simple form, accept the quote and we'll arrange a time to collect – it's that ease!
✅Free collection – That's right, we said FREE! We'll collect your non-runner and will not charge for it, it's part of our high quality service.
✅Experienced and trustworthy – We are experts in our field with years of experience. Once you get the price that's it, no hidden charges or renegotiation.
✅Friendly – We are available to talk you through the entire process and would be happy to speak to your garage or mechanic if you are not sure if selling your MOT failure is the right option for you. We're here to help.
✅Great for the environment – We'll repair the vehicle if we can, salvage reusable parts for other vehicles, and recycle as much of what's left as we can.
MOT Failure FAQs
❔Can MOT Failures be bought for cash?
In some cases, yes. On collection of your vehicle, our collection agent will leave you with payment via a number of ways, cheque, cash or bank transfer, but this varies from company to company, dependent on the location of your collection.
❔Why sell my MOT failure?
The main reasons to sell you a car that has failed its MOT are financial or convenience. You cannot legally drive a car that didn't pass which can cause problems. If it would be too costly to get a car repaired then selling is a great option. Using BMS Salvage offers the convenience of having the car picked up directly and free of charge.
❔Do you collect near me – I can't drive the car
Once you've accepted our guaranteed quote we'll arrange for collection and come to your agreed location – this can even be from the MOT garage if your vehicle is still there.
❔Can I drive my car after it has failed?
You can still drive your car if the current certificate is yet to expire. If the certificate has expired you can drive it to get the vehicle repaired, or drive it to be re-tested. Driving it in any other circumstance would be illegal.
❔Can I sell a car with no MOT?
It is perfectly legal to sell a car with no MOT, you're just not allowed to drive it around. Whatever the failure reason, get a quote with us today – we'd love to buy your MOT failure!