So your car is a non-runner and you are having a nightmare trying to find a suitable buyer? Sound familiar? Selling a non-running vehicle is inherently known as being a very difficult problem to resolve. You have a vehicle that requires a lot of outlay to get back on the road with no guarantee that the vehicle will be roadworthy at the end. Private buyers and smaller garages are wary of the risk involved and therefore cannot afford to be competitive on prices. That's where we come in.
At BMS Salvage we specialise in these types of vehicles. We have the confidence that we have the required skills and expertise to be able to offer you higher than normal sums for your problem vehicle. This is not an easy task, but years of industry experience places us in a position where by we can make you a competitive offer over the phone and guarantee the price. This means that the price we quote you, based on the information we receive, is the price you are paid.
How to Sell a Non-Running Car
To do this efficiently, we need as many details as we can get from you. No one knows your car better than you. Tell us about all vehicle faults: Was it involved in an accident? Is it mechanical failure? Or maybe an MOT failure? From a scratch on the driver's door through to a rattling exhaust, tell us about any good points: low mileage, one owner from new, full service history etc… We need a full picture of the condition of your car. Any photos of your vehicle will also be useful, just fill in the form above and upload any photos you have in step 2. This will enable us to price the vehicle accurately and ensure that you receive the best possible price. You know what you are getting and we know what we are getting.
Don't worry if you aren't confident about the technical description of your non-runner, our in house team of valuations advisors will be able to get the information they need through their extensive experience within the trade. We are happy to talk to your mechanic or MOT garage. We can look into vehicle history using information from the V5. We take the stress out of the situation by being experts in our field.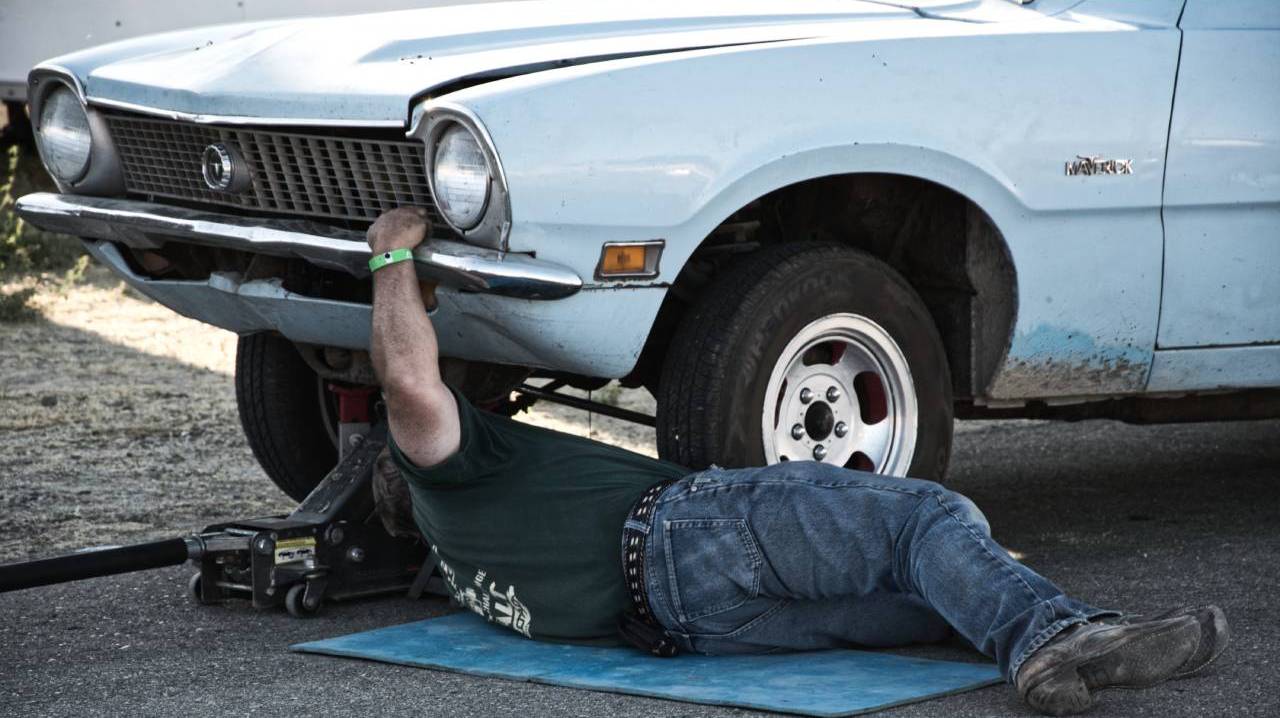 What does non runner car mean?
A car is a non runner if it simply does not go. This can be for any number of reasons, from having a seized engine, electrical problems or damage resulting from an accident. This may not be a significant problem for someone who knows their way around cars, but for the average person, any vehicle that doesn't go can be a real issue.
Selling a non-runner checklist
In summary, here are the simple steps you can take to take the stress and hassle out of selling a car that does not run – and make some money.
Enter your car registration and your postcode
Complete the vehicle information form in as much detail as possible. The more accurate the description, the easier it is for us to give the best possible price.
Include key features to get a better price (e.g. low mileage, fill service history)
Upload photos of the vehicle.
Review our best price and accept if you are happy.
We'll arrange to have the car collected from a pre-agreed location. This could be collection from your home address, local garage or another location.
We will offer free collection for every vehicle we buy. So whether your vehicle is in your driveway or at your local garage, we'll be able to send a driver to you and collect the car for free. It is this level of service that we hope makes the difference to you. Because we collect cars every day of the working week, we'll be able to liaise with you to organise a convenient collection time. We strive to accommodate our customers' specific needs to the best of our ability, so never hesitate to contact our friendly team of advisors with any questions you may have.