Hearing your car has been written-off is the worst fear of many drivers, and unfortunately no matter how careful you are, there's no way of completely protecting yourself from that fate. Accidents happen, and quite often you could simply be an innocent party who's been left with a broken car. Here is BMS Salvage's guide to written-off cars.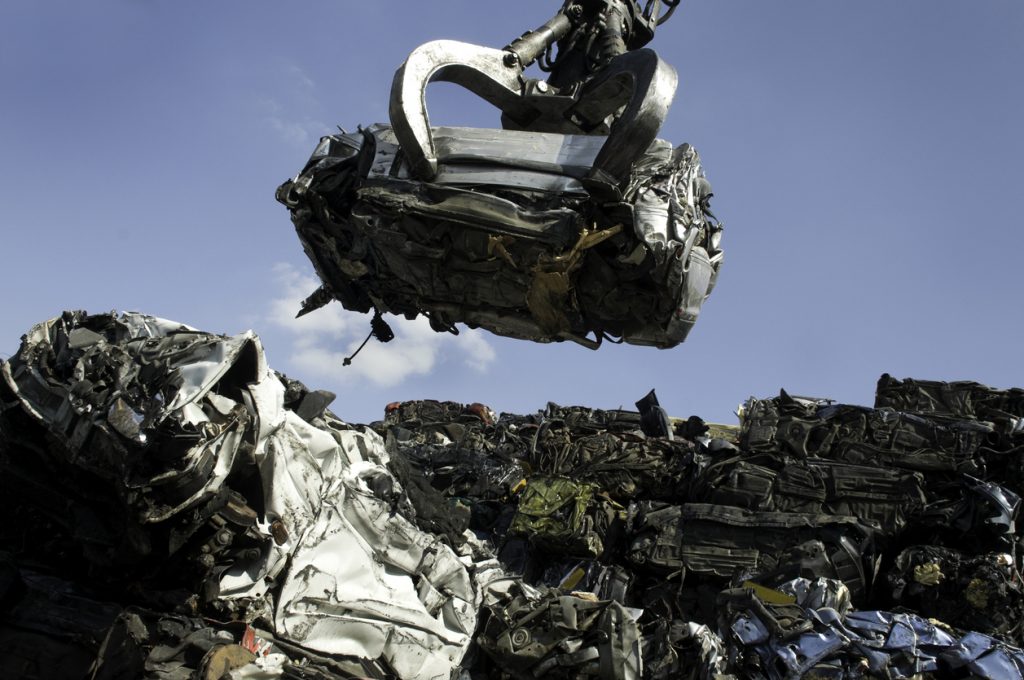 What is a 'write-off'?
Simply put, a write-off is when your car has been deemed uneconomical to repair by your insurers. It's often assumed that a write-off is a car that has been damaged to the point of being unrecognisable, but that isn't always the case. Damage costs rack up and if your car is worth £3,000, but a mechanical fault comes with a £1,500 repair quote, then chances are your car will be written off.
How do I know if my car has been written-off?
You'll be told if your car is a write-off by your insurers after you've told them of your accident and described any damages. If your car has been particularly badly damaged, then your insurers may even take care of the scrapping process for you. In some cases you can negotiate an insurance buy back of your car, but this is not a guarantee and you'll need to discuss this with your insurers.
Can a written-off car be repaired?
A write off doesn't mean that a car must be consigned to the scrap yard, and some cars are written off purely on an economic basis rather than due to irreparable damage. When a car is written off, it will be placed into one of four categories, A, B, S or N, depending on the severity of the damage. Categories A or B must be scrapped, whereas categories S or N can be repaired back to the road. These categories are explained in detail below:
Write-Off Categories
Cat A: Scrap – Vehicle is too damaged for repair. It must be scrapped and cannot be used for parts.
Cat B: Break – Vehicle is too damaged for repair but some parts may be re-sold or used as spares. Category B write-offs cannot be sold as complete vehicles.
Cat S: Structural – Vehicle has suffered structural damage but can be repaired. Must be re-registered with the DVLA before being returned to the road.

Cat N: Non-Structural – Vehicle has suffered damage that is only superficial or mechanical and has not affected the structure of the vehicle itself. Can be returned to the road without re-registering with the DVLA, but they will need to be informed that the car has been written off – usually your insurers will do this for you.
Is it illegal to sell a written-off car?
Selling a written-off car is perfectly legal and you will not get in any trouble for doing so. The only time you could fall foul for this is if you fail to make it clear that the car you're selling has been written off. It is not enough to simply mention it when, or even if, a potential buyer asks, and it should be clearly stated on any advertisements that the car has been written off.
Who owns written-off cars?
If your car is written off while you're still repaying a finance deal on it, then the car will belong to the finance company until you have finished paying off the remaining balance on your finance deal. Usually, your finance agreement will include a clause stating that you will pay out the pre-accident value of the car, minus any excess.
Scrapping Made Simple with BMS Salvage
Here at BMS Salvage, we are the #1 buyer of damaged cars in the country, meaning we can guarantee you a simple way to get the very best price for your car, no matter its condition. Dealing with both scrap and salvage vehicles, we'll offer you a competitive quote no matter where you are in the country. With free collection thrown in, there's no better way to get the best price for your scrap or salvage car. Get started today and see just how much your broken and unwanted car could be worth.