If your vehicle has been damaged in an accident, has failed its MOT or has been declared a write off by your insurance company, you may still be able to find a salvage buyer to provide you with some money to put towards a new set of wheels. BMS Salvage is the nation's number one buyer of damaged cars, so you've come to the right place to recoup some cash from your old motor whilst also ensuring that the surviving parts within it aren't wasted. Our salvage experts know just how to make the most of every vehicle that comes in to them, whether it's been totalled or has only suffered isolated damage. Get a quote for your damaged car now by calling us on 023 8000 8800 or by entering your details at the top of this page.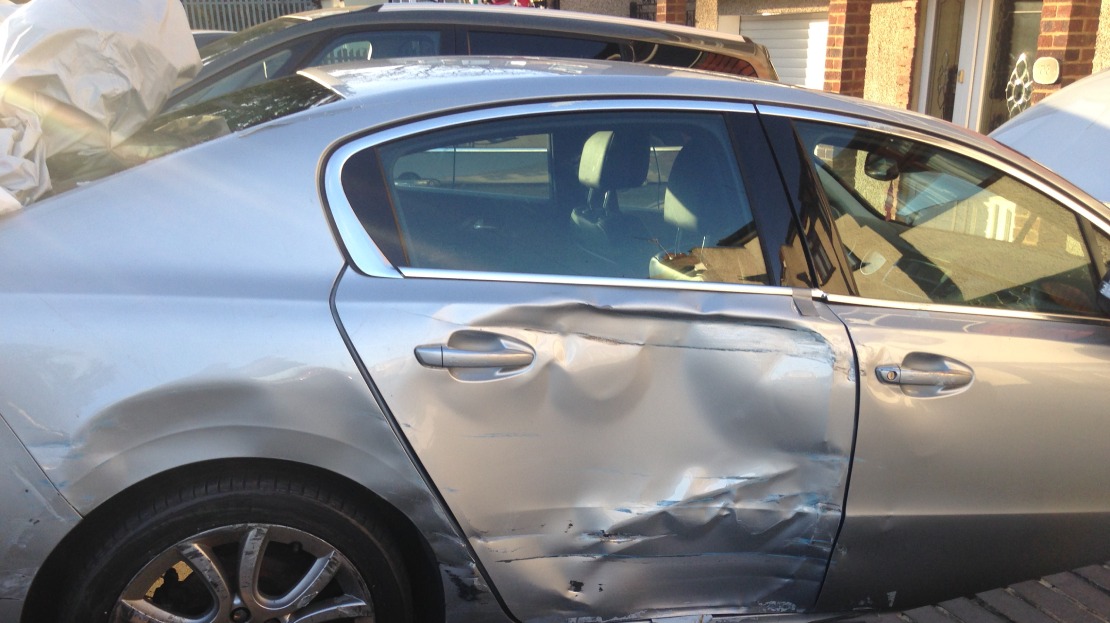 Salvage Value Meaning
The salvage value of a vehicle is the amount of money you could be paid for the vehicle in its current condition. A salvage buyer would quote you the value at the end of your vehicle's life, which will take into consideration its natural depreciation and any other faults.
Factors Affecting Vehicle Salvage Value
There are a number of factors that affect the salvage value of your vehicle. These include:
The current price of scrap metal
Scrap metal varies in price year on year due to supply and demand.
Overall vehicle condition
The condition of your vehicle will determine what the salvage buyer can do with it. They will assess if they can make money from its scrap metal value, sell the individual parts, or if they can restore and re-sell it.
The demand for parts
Salvage buyers will assess the demand for the parts in your car. The higher the demand, the higher the value.
The age and model
The salvage value of a vehicle is also based on its current market value, so buyers will assess the make and model of your vehicle, as well as how old it is.
The best salvage value of my car
When you choose to sell your car for salvage, it will either be used for its parts and components or repaired using parts from other salvage cars. It's important to find the right buyer as selling privately can bring up legal situations due to the poor health of the vehicle.
Here at BMS Salvage, we work with a number of trusted salvage partners across the country. By simply entering your registration number and postcode, we can find the buyer willing to pay the most for your type of vehicle. Once you have entered your details, you will receive an instant quote and can even have your vehicle collected from your home, free of charge.
How salvage categories affect the price
When your car is damaged or in an accident, it will be put into a category that references the extent of the damage it has sustained. If your car is written off and cannot be repaired, it is assigned either a Category A or Category B.
However, for salvageable cars that could potentially return to the roads, categories S and N are used. These two categories are fairly new, having been introduced in October 2017.
Category S
Previously known as Category C, this category covers cars that have structural damage and have been written off by an insurer due to the cost of the repairs needed. However, these vehicles can still return to the roads if repaired professionally, so are assigned Category S, which is considered a salvage category.
Category N
Previously known as Category D, this is a car that hasn't experienced structural damage but still has an issue that isn't economical for insurers to repair. For example, this could include problems with the steering or the brakes. However, if the faults or cosmetic damage is fixed by a salvage buyer, it could return to the roads.
If you're looking to sell a car that has been assigned Category S or N and would like to find out the salvage value of your vehicle, enter your details for an instant quote. Alternatively, you can call us on 023 8000 8800.