Whether your vehicle has been damaged in an accident, failed its MOT or is no longer road worthy, there are so many options to consider before getting rid of it. We're here to help find the best solution for you, give you all the information you need at your disposal and introduce a handy quote tool to give you free quotes at the click of a button. No matter what the condition of your vehicle, you can be sure that you'll still be able to find a buyer and get a price for it – a BMS Salvage guarantee.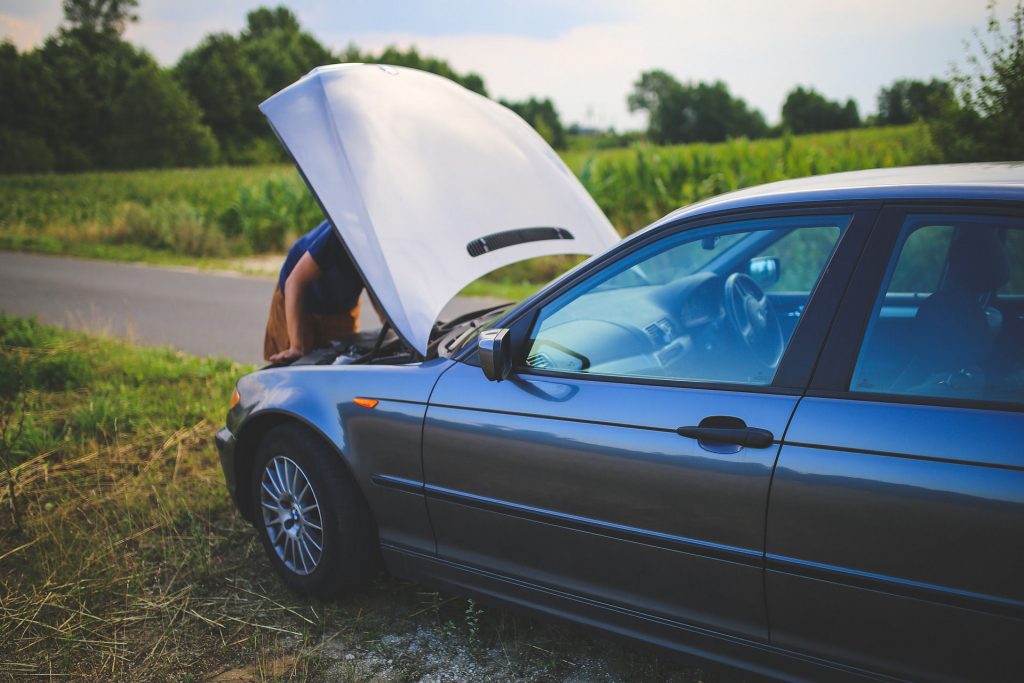 What does a 'salvage vehicle' mean?
A Salvage vehicle is one that has been deemed too expensive to repair. This could be because of mechanical failure, through bumps and bruises over time, or been involved in an accident and not be worth you fixing it.
If it has been in an accident and assessed by your insurance company, and it has sustained damage which would make repairing the vehicle cost more than the vehicle is worth, They would give the vehicle a Salvage value and declare it a total loss. At this point, the insurance company would offer to take ownership of the vehicle and the owner is paid for the car. However, that isn't the only option you have at that stage.
Insurance companies can offer fairly low prices which is where companies like BMS Salvage come in. Rather than accepting the insurance companies offer, you can register your details and with a few clicks of a button you will have a guaranteed quote, from one of our collectors all over the country who wants to buy your vehicle for salvage.
What are the salvage categories?
Salvage vehicles are split into four categories by insurance companies, depending on the type of damage it's sustained.
Category A – For vehicles that have sustained such serious damage that it should never return to the road. No parts from them can be reused and they must be disposed of immediately

Category B – These Vehicles should never return to the road. The requirement with a Category B car is that the body shell should be crushed, but some parts may be salvaged by a specialist buyer.

Category S – This category is for vehicles that have sustained some sort of Structural damage, more serious than just a cosmetic issue. The vehicle can be repaired but the insurance company has decided not to due to the cost of repair.

Category N – This category is for vehicles that have been damaged, but the damage is to a Non-Structural part of the car. This is the most minor of the categories and these vehicles can be repaired, but the insurance company has decided it is not cost effective to do so.
Read more on salvage categories here.
Reasons people choose to salvage their vehicle
There are a number of reasons why people decide to sell their vehicle for salvage, whether it's that it's too expensive to repair, they really want to get rid of it or they just need the extra cash. Sometimes there may not be much option with an old or unwanted vehicle, it may have reached the end of its life and the cost to repair the car is just not worth it when compared to the value of the car.
Plus, choosing to sell your car for salvage is extremely convenient with lots of salvage and scrap companies operating around the country who do the hard work for you.
How does the BMS salvage process work?
All we need is the registration number of the vehicle you want to scrap and your postcode. Our handy tool searches through our extensive database to find the best quotes. When you accept your quote, an advisor will get in contact with you to talk through the details and confirm everything.

We'll then pass on the information you have provided to the collection agent who will be collecting your vehicle. We have an average collection turnaround of 48-hours, so you know you won't have to wait days for it to be taken. Plus, the collection is always free of charge and we carry out regular checks on all our collectors, to ensure they continue providing a great service.
The collection agent will contact you to arrange the best time to come and take the vehicle and chat through any other queries or concerns you may have. Upon collection, you will need to fill out certain parts of the V5; the driver will help you with this and sign the document on behalf of the company. Once you are happy with the entire process and have got everything you need from your vehicle, the collection agent will take your vehicle away.
How do I receive payment for my vehicle?
The collection agent will leave you with payment which can be paid via a number of ways, cheque, cash or bank transfer, but this varies from company to company.
Does the process affect the environment?
A common thought to any vehicle recycling, be it scrap or salvage, is the effects it may have on the environment. We can assure you that it's beneficial to the environment as it helps reduce emissions, responsibly recycles metals and reuses materials for other vehicles where possible.
Instead of numerous cars being produced, the scrap and salvage industry recycles and reuses, keeping perfectly good vehicle parts in circulation.
Where to get the best price
With an established network across the UK, BMS Salvage has its roots firmly set in the ground and commands the most competitive prices paid for crash damaged cars, insurance write offs and repairable vehicles. We won't only source the best prices paid for these cars, but we'll make sure that once a price is quoted that you get the best customer service and support up to and past the day that your vehicle has been collected. We'll ensure that payments are made in a safe method and that all relevant paperwork is processed efficiently.
Get in touch with our team or use our free, instant quote calculator and see how much your damaged or unwanted vehicle could be worth.