It's the largest city in England and a very well known capital, that's right, London! Attracting thousands of visitors and immigrants every year and also home to lots of residents, means that London is densely populated, some might even say over crowded. However, the transport system in London is sufficient, whatever your lifestyle. You can either hop on the underground tube or on the train, get around by motorcycle or even cycle, and of course, you can drive. There are several transport options in London to suit your lifestyle.
If getting around by car in London is your preference, beware of congestion zones, stopping in yellow boxes and parking restrictions, particularly if you're an 'out of towner'. It's so easy to get caught on camera!
With this in mind, how well do you think it would work in London? The revolution of the electric car is certainly shaping the future for motorists.
Bear in mind that the range of an electric car is around 60 – 100 miles means that you could only drive this distance before needing to find a charge point for your car. You'd need to weigh up the total cost and convenience of running an electric car in London.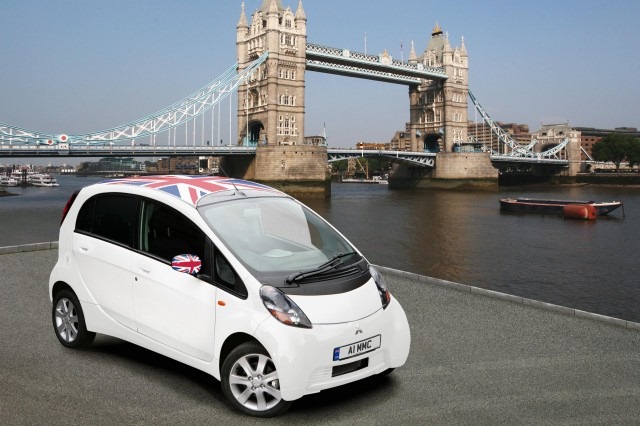 A clear advantage to having an electric car in London is free or reduced charge parking in some of London's boroughs. Whoever heard of free parking in London? It's an exception to the rule of driving an electric car in London, the other advantages are no road tax and 100% discount on congestion charge (for EV's that meet the criteria). It beats paying sky high parking fees that motorists are generally charged for occupying a parking space and driving in congestion zones.
Arguably, the charging points in London are few and far between which may be an issue in itself for electric car users. In addition, there is no guarantee that the charging point would be available once you arrived. Waiting for a charging station to become available might not seem like a bad idea but how long will you need to wait, is another question? There is no indication as to how long you might be waiting so the repercussions are delayed journeys.
Of course, even with a charging time limit at the charging stations, it is not certain that you'll be next in line and more so, there is no way to tell how long you'll be waiting before you're able to connect your car to charge. Planning your journey could give you slight advantage and make you more confident on the road; at least if you know how far you're travelling in contrast to, the range of your electric car, you're less likely to be in desperate demand of an electric charging point.
So even if electric cars have access to free parking, you might still be unfortunate to end up paying for a car parking space if the electric charging point is occupied, not working or even incompatible.
Getting from point A to B in London can be manic especially if you were driving through Central London during peak times. With an electric car, being aware of where charging points are situated can eliminate 'range anxiety' and keep your car powered up.