The used car market is famous for its varying nature, with cars often being bought as investments for the future. Why is it, then, that a broken car could equally fetch you an impressive sum? With BMS Salvage's experience in both the used car and scrap car market, let us explain.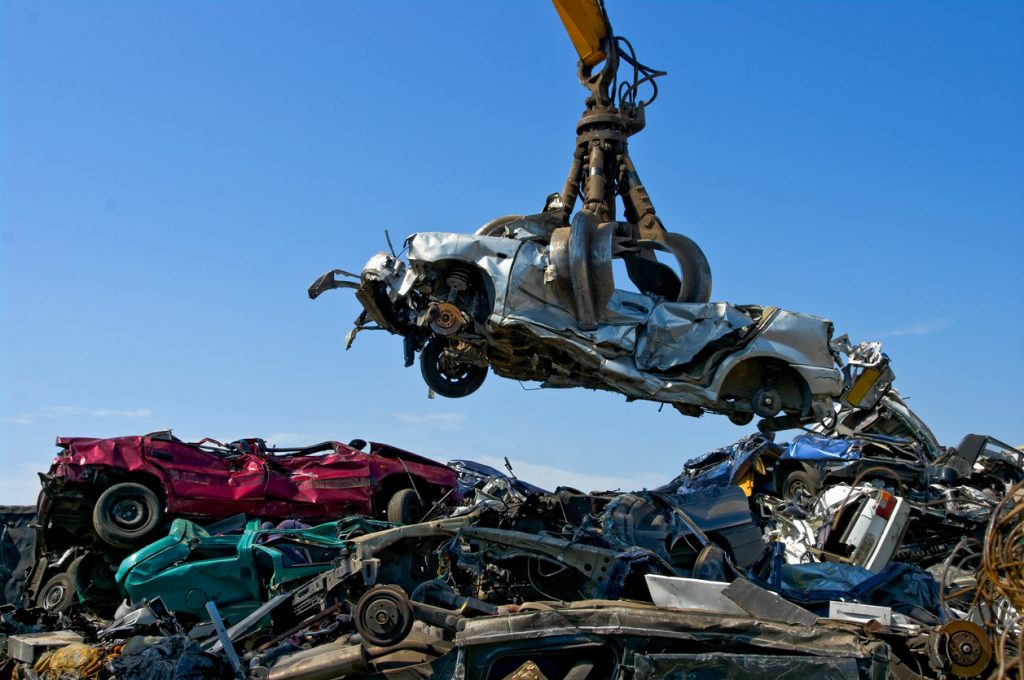 Scrap Car Values Explained
When you're scrapping a car, its value won't come from the badge it may or may not have at the front of its bonnet. Instead, its value is much more closely linked to how much it weighs. This is because when dealing with a scrap car, you're dealing with a large piece of scrap metal, not a vehicle. Once sold to a scrap merchant, their profit will come from how much metal they're able to glean from it.
As a result, heavier cars, like large SUVs or 4×4, will likely fetch a much higher price than small, lightweight sportscars. It's also worth taking into account the fluctuating value of scrap metal as a whole. This market has a very significant impact on the overall value of a scrap vehicle.
What's the difference between a scrap car and a salvage car?
When you're looking at getting a quote for a scrap car, you may hear some people tell you that your car may be worth more as salvage, but what does that mean exactly? A salvage car will not be sent directly to the scrap yard and crushed. Instead it will be broken up and the useful parts sold on, or be restored to full working order.
It's for this reason that you might find some buyers will pay more for a salvage car. There may be a much higher return on their investment if they can get your broken old car back up and running and sell it simply as a repaired used car, rather than a non-runner with no prospect of working again.
New and Used Car Market
The new car market may look as though it's as far removed as possible from the scrap and salvage market, but it's all linked. As car prices in general continue to rise, the trickle-down effect of those price tags mean that used car values are equally bumped up. These used car values will, in turn, push up the price of salvage cars, so if you're looking to salvage a car and it's a particularly rare model, or premium brand, you could have a pleasant surprise when you see your first quotes come through.
Scrapping Made Simple with BMS Salvage
Here at BMS Salvage, we are the #1 buyer of damaged cars in the country, meaning we can guarantee you a simple way to get the very best price for your car, no matter its condition. Dealing with both scrap and salvage vehicles, we'll offer you a competitive quote no matter where you are in the country. With free collection thrown in, there's no better way to get the best price for your scrap or salvage car. Get started today and see just how much your broken and unwanted car could be worth.