Why do I need an MOT?
An MOT (Ministry of Transport) test is an annual check of the general safety and road worthiness of a vehicle. Once a vehicle is over three years old, an MOT test must be carried out each year. It's a legal requirement for all qualifying vehicles to have current and valid MOT. If your car does not have an MOT, it must be SORN (Statutory Off Road Notification) to confirm that the car is officially not being driven or kept on the road. Failure to have a current and valid MOT affects your insurance policy, and you can be fined up to £1000 for driving the vehicle.


What happens if your vehicle fails its MOT?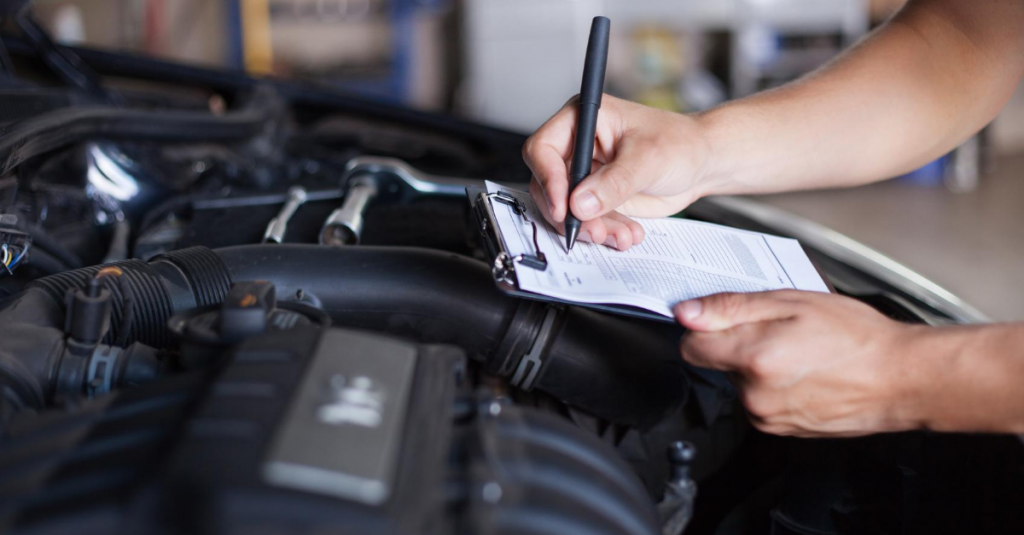 If your vehicle fails its MOT, then you can only take your vehicle away if there were no 'dangerous' faults detected and your MOT certificate is still valid.
MOTs have three fault categories which are: dangerous, major, or minor. If your vehicle has a major or dangerous fault it will fail the MOT and cannot be driven. You will be given a VT30 form, otherwise known as a refusal of MOT certificate. In this case, the vehicle cannot be driven until it has been repaired.
If your vehicle has flagged a minor fault during its MOT, in the majority of cases it will still pass and you can drive away the same day. You will however, need to repair the issue ASAP. Once passed, you'll get an MOT test certificate with the date of test on it, and the date of expiry so you know when the vehicle requires a new MOT.


Re-testing a vehicle
If your vehicle fails its MOT, you have two options. You either address the repairs there and then, or you can take your care elsewhere to be fixed. You can only take your car elsewhere if the car is safe to do so, if your vehicle has been categorised as "dangerous" you cannot drive it.
If it's possible to take your car elsewhere for repairs, all repairs must be carried out within 10 working days, after which you will need to bring your car back for a retest. If the repairs to your vehicle take longer than 10 days to fix, you will need to have another full MOT test, which you usually would be charged for.


Most common reasons for MOT failure
According to the DVSA the most common reasons a vehicle will fail its MOT include:
Lights – 18%
Suspension – 12%
Brakes – 10%
Tyres – 7%
Windscreen – 7%
Exhaust – 4%
Steering – 3%
Other Issues
There are many different issues that can come up during an MOT, some which can be prevented before the test is carried out. Other reasons a vehicle may fail its MOT can be, fuel cap not closing properly, mirrors not held up securely and seat belts are not the correct length or click in place properly. Any warning lights active on your dashboard will be an issue alongside any structural damage which can deem the car unsafe. Read through our pre-MOT checklist below to ensure you can do what you can before your vehicle is tested.


Pre-MOT checklist:
Many vehicles will fail its MOT for really minor issues which can easily be prevented before the test. Believe it or not, your vehicle could fail for something a minor as having an empty screen wash container. We recommended giving your car a pre-MOT check over a couple of weeks before your MOT is due, this will ensure your vehicle is in the best condition it can be in and won't fail for anything minor that could have been avoided.
Remove any clutter and excess objects from the boot – Believe it or not, if your vehicle is too cluttered, an MOT tester could refuse to carry out the test.

Top up all fluid levels including screen wash, oil and brake fluid – This is an easy step to avoid an issue which catches out a lot of drivers.

Make sure your number plates are fitted correctly, clean and clear to read – Wipe it down with a clean cloth and make sure your number plate complies with legal requirements regarding spacing and font.

Check your tyres – the minimum legal tyre tread depth is 1.6mm. If you don't have access to a tyre tread depth gauge, you can check this with a 20p coin. If the outer band of the coin is covered by the tread then your tyres are above the legal limit.

Ensure your fuel cap opens and closes properly – An unlikely factor, but make sure the fuel seal has no rips or tears and the cap closes securely.

Check the windscreen wipers are in good condition – Check for any tears or loose material as this could flag up during the test.

Make sure mirrors are intact and held securely – If a mirror is held on temporarily, you'll need to have it fixed properly otherwise it'll fail the MOT. Also check for any cracks to your wing mirror glass.

Ensure the vehicle doors, boot and bonnet are secure – Open and close all doors to check they open and shut again securely.

Check for any lights on the dashboard – Any warning lights on the vehicle's dashboard will most likely trigger a fault during the test. Ensure any lights that can be investigated beforehand are.

Test your seats and seatbelts – Ensure that your seats are adjustable and can slide forwards and backwards while clicking into place. Also, make sure the seatbelts are the correct length and can be inserted correctly into the clip.
Selling an MOT failure
If a vehicle has failed its MOT it can sometimes make more sense to sell it for scrap or salvage, rather than spend lots of time and money trying to repair it. Vehicles which are bought to scrap are taken to an Authorised Treatment Facility (ATF) where they are depolluted before being recycled, whereas salvage vehicles can be repaired and returned to the road.
Many drivers decide to sell their vehicle if it has failed its MOT as the repairs often cost more to fix than the vehicle is worth. Whether you sell it privately or opt for scrap or salvage, read our dedicated blog on selling an MOT failure for the ins and outs.